Night Howl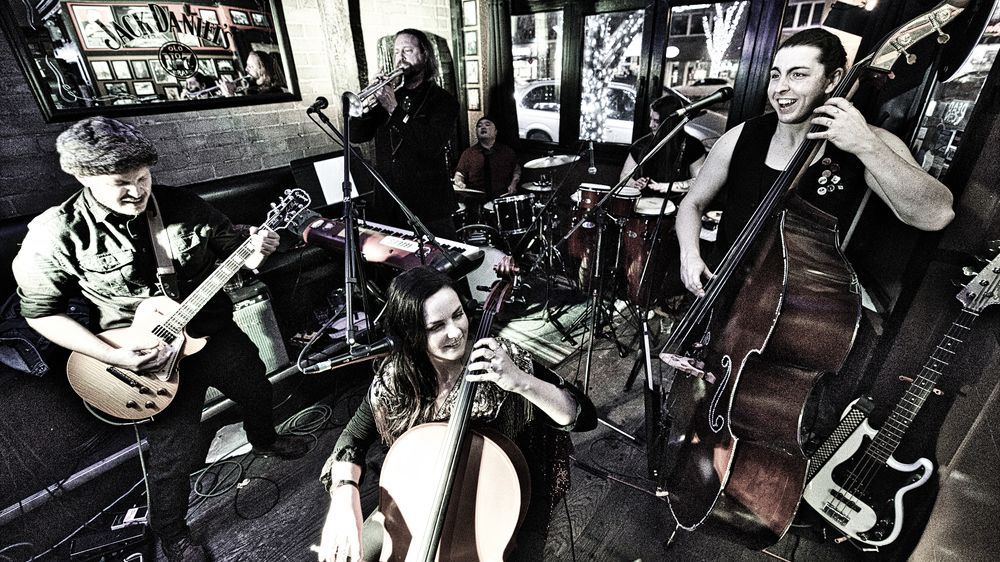 Bio
Night Howl is a six-piece band from Edmonton that was born out of a few particularly magical and music filled festival campfires in the summer of 2018. Inspired by those all-night jams, having a drink under the summer sun, and by the dark tales that creep out from a moonless night, Night Howl started writing their first album.
From the start, their different musical backgrounds, mix of instruments as well as dynamic song-writing made for a unique and captivating sound. Combining this with inspiration from bands such as Diablo Swing Orchestra, Murder by Death, Souljazz Orchestra, and Buena Vista Social Club, they've created music that combines folk-rock, latin, and swing into a dynamic sound that captivates audiences and fills dance floors. Passionate and high energy, their unique mix of cello, stand-up bass, trumpet, piano, electric guitar, drums, and sung-from-the-guts vocals howl into the night and have inspired more than a few whiskey shots. 
In their first year, Night Howl brought their music to audiences across Alberta. They played a wide range of venues and festival stages including the historic Bailey Theatre in Camrose with the Royal Foundry, and Metis Crossing at the Sasquatch Gathering. They also collaborated with Grain Bin Brewing Company on a specialty Night Howl inspired craft beer. Excited to share their music with the world, in May 2020, Night Howl released their debut self titled album online despite the pandemic. The band is planning to have a vinyl release and to tour the album when possible.